Hardwood, Cork, or Parquetry Flooring in Melbourne
Born Again Floors, the flooring specialists, are experts in parquetry in Melbourne. Parquetry produces some amazing looking timber floors and Born Again Floors has two decades of experience in the field. This family-owned business began back in 1991 and has established itself as the floor restoration specialist of Melbourne. Whether hardwood, cork, or parquetry, Born Again Floors is the expert when it comes to restoration.
The sanding and polishing experts, Born Again Floors is the floor restoration specialist to turn to for hardwood, cork, or parquetry in Melbourne. They also have tons of experience in laying timber floors. Repairs to timber floors, such as cigarette burns, are an easy fix for an experienced company like Born Again Floors. They also have a lot of experience in staining and liming. Using water-based stains, polyurethane, or tung oils is nothing new. The company is also able to use low volatile organic compounds or low odour and quick drying materials as well.
If you are looking for a professional flooring company that will handle your job with the utmost integrity and produce high-quality work, look no further than Born Again Floors. If you have a job that requires sanding and polishing, contact Born Again Floors for a free quote. No job is too large or too small. The company can get involved in renovations providing top quality floor restoration. If new floors are needed, they can install timber floors, any type of hardwood or cork, and even do parquetry. For the best parquetry in Melbourne, Born Again Floors will produce phenomenal work and at better prices than the competition.
Get a free quote now
Please fill out the details below and we will call you back.
All quotes are estimates subject to visual inspection and measurement.
Contact Us
Please fill out the details below and we will call you back
Floor Products
Water based
Oil modified
Staining
White liming
Solvent based polyurethanes
Low odour and quick drying alternatives
Low volatile organic compound (VOC) products

At Born Again Floors, all our timber flooring work is guaranteed. Please contact us today with any queries you may have or to arrange an obligation free quotation.
Peter, owner and operator
Contact Born Again Floors
Mobile:
0415 854 850
Email:
peter@bornagainfloors.com.au
Address:
Based in Narre Warren, servicing the Melbourne region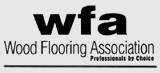 Wood Flooring
Association
(WFA) Member