Who to Call for Floorboard Sanding in Melbourne
When it comes to floorboard sanding in Melbourne, call the experts at Born Again Floors. The company opened its doors in 1991 and has built itself into the flooring restoration specialist in Melbourne. The company specialises in sanding and polishing all forms of timber flooring. They work with hardwood floors, cork floors, and even parquetry flooring. That is not all either. The company is also experienced in working with carpet, vinyl, tile, chipboard, and laminate floors, although sanding and polishing is where their expertise lies primarily.
Born Again Floors will lay timber flooring if a customer provides the timber. The family owned and operated business will work on new builds installing flooring as well as work with renovators to make an old floor shine. The company also has many years of experience in staining. They have used many different types of stains through the years including solvent based polyurethanes, tung oils, and water-based stains. Born Again Floors will also use low volatile organic compounds and low odour and quick drying stains.
For Born Again Floors, the quality of their work is paramount. It is why all of their timber flooring and floorboard sanding in Melbourne is guaranteed. Born Again Floors stands behind its work and does so with a high degree of integrity. The company prides itself on the quality of its sanding, polishing, and overall restoration of floors. Compare Born Again Floors to the competition. They will be cheaper and provide you the best in results. Contact them for a free quote.
Get a free quote now
Please fill out the details below and we will call you back.
All quotes are estimates subject to visual inspection and measurement.
Contact Us
Please fill out the details below and we will call you back
Floor Products
Water based
Oil modified
Staining
White liming
Solvent based polyurethanes
Low odour and quick drying alternatives
Low volatile organic compound (VOC) products

At Born Again Floors, all our timber flooring work is guaranteed. Please contact us today with any queries you may have or to arrange an obligation free quotation.
Peter, owner and operator
Contact Born Again Floors
Mobile:
0415 854 850
Email:
peter@bornagainfloors.com.au
Address:
Based in Narre Warren, servicing the Melbourne region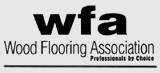 Wood Flooring
Association
(WFA) Member