Choosing Born Again Floors for Floor Sanding and Polishing Services in Sandringham
The town of Sandringham, Melbourne is located along the Port Phillip coast. Sandringham is 16 kilometers SE of Melbourne's Central District. If you need to install and/or restore your flooring you will want to work with a flooring company that employs specialists in installation, floor sanding, and renovation services. The craftsmen at Born Again Floors Sandringham are experts in timber floor sanding, polishing, and installation work. Customer reviews highlight the professionalism and quality of service provided by Born Again Floors. Additionally, the company is known for completing quality work in a time efficient manner.
A staple of the Born Again Floors business is their Floor Sanding and Polishing services. For floor sanding in Sandringham, Born Again Floors is a highly recommended business. Born Again Floors is well-regarded as sensibly priced, prompt and reliable, and suppliers of first-rate flooring services. Employees of Born Again Floors are highly experienced in floor sanding, polishing, staining and liming.
Born Again Floors is a family owned business, Melbourne Est. 1991, servicing multiple towns in the Melbourne region; including Sandringham, St Kilda, Hampton, and Black Rock. The company functions with a standard of professionalism and quality assurance. Born Again Floors offers a 100% Guarantee for their selection of flooring work. Born Again Floors is a proud member of the Wood Flooring Association, Australia. For floor sanding in Sandringham and other work such as polishing, timber flooring repair and installation, your home is in good hands with the team at Born Again Floors.
Get a free quote now
Please fill out the details below and we will call you back.
All quotes are estimates subject to visual inspection and measurement.
Contact Us
Please fill out the details below and we will call you back
Floor Products
Water based
Oil modified
Staining
White liming
Solvent based polyurethanes
Low odour and quick drying alternatives
Low volatile organic compound (VOC) products

At Born Again Floors, all our timber flooring work is guaranteed. Please contact us today with any queries you may have or to arrange an obligation free quotation.
Peter, owner and operator
Contact Born Again Floors
Mobile:
0415 854 850
Email:
peter@bornagainfloors.com.au
Address:
Based in Narre Warren, servicing the Melbourne region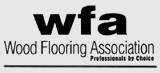 Wood Flooring
Association
(WFA) Member