Timber Flooring in Your Home: Floor Polishing in Hampton
Timber flooring can easily become dull and unappealing. Sanding and floor polishing regularly is nearly impossible in a large home with timber wood flooring. Some homes need their flooring reinstalled altogether. Born Again Floors, a member of the Wood Flooring Association, has been servicing the Hampton area for more than 20 years. Born Again Floors, Melbourne Victoria offers a full laying service for timber flooring. Born Again Floors offers specialist flooring work for hardwood, cork, and parquetry flooring. The company provides expert craftsman to complete the installation, timber floor sanding, and floor polishing work. Melbourne Est. 1991, the family owned business, Born Again Floors, works hard to provide excellent floor restoration services. Born Again Floors offers a 100% Guarantee for their selection of flooring work.
Hampton is a small suburb with a general population of close to 12,000 persons. In a small community like this it can be difficult to find highly qualified, experienced workers for floor services. Born Again Floors provides excellent services like floor polishing in Hampton. The company is known for being punctual, clean, and careful. Satisfied customers mention the lack of construction damages to the rest of their home after Born Again Floors has renovated their old timber flooring. Timber floor sanding and floor polishing is an effective way to make your old timber flooring look fresh and new. Born Again Floors has a reputation of excellence and speediness. You can easily get a free quote for your floor polishing in Hampton by visiting the Born Again Floors website.
Get a free quote now
Please fill out the details below and we will call you back.
All quotes are estimates subject to visual inspection and measurement.
Contact Us
Please fill out the details below and we will call you back
Floor Products
Water based
Oil modified
Staining
White liming
Solvent based polyurethanes
Low odour and quick drying alternatives
Low volatile organic compound (VOC) products

At Born Again Floors, all our timber flooring work is guaranteed. Please contact us today with any queries you may have or to arrange an obligation free quotation.
Peter, owner and operator
Contact Born Again Floors
Mobile:
0415 854 850
Email:
peter@bornagainfloors.com.au
Address:
Based in Narre Warren, servicing the Melbourne region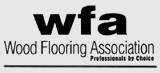 Wood Flooring
Association
(WFA) Member